The Veterinary Oral Health Council (VOHC) was founded in the 1990s to develop a review and endorsement system for veterinary dental products.1
Consisting of nine veterinary dentists and dental scientists, the council defines standardised protocols for product efficacy testing.1,2
A minimum of two separate trials are required for each product tested
Trials must differ in at least 2 of the following criteria: population of test animals; location of trial; date and principle of trial; investigator or scorer
Population of test animals should be similar between the two trials with regard to size, head shape and age
Subjects must be fed an approved control diet during the trial
A clean mouth model should be used, whereby teeth are scaled and polished on day zero of the trial
Minimum trial period is 7 days for a plaque claim and 21 days for a tartar claim
The minimum difference in 'mouth mean scores' (i.e. the mean of all scored teeth for all animals involved) required for VOHC acceptance is as follows:
15% reduction in plaque or calculus score between the test and negative control groups in each trial
20% reduction for chemical plaque control
Average ≥20% reduction across the two trials
Statistically significant difference (p<0.05) in each trial

Adds to the body of knowledge in the field of plaque and calculus control in dogs and cats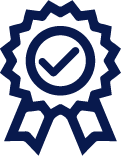 Ensures valid research with standardised protocols and statistically significant benefits vs negative control
What does VOHC acceptance mean for dental care products?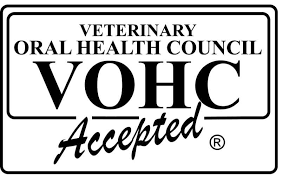 If a product meets the VOHC's standards for plaque and/or calculus reduction, it can be awarded the VOHC seal of acceptance.3 This means veterinary professionals can be assured of the product's effectiveness and feel confident recommending it to their clients.
Having no VOHC seal does not necessarily mean a product is no good, but it does mean that veterinary professionals will have to dig into the literature (if it exists) to determine the value of the product.